This page is also available in: Spanish
HELPFUL TOOLS AND RESOURCES FOR THE WORK ON THE CUBAN FIVE
To find more about these available resources and to order them write to:[email protected]
For all contributions, please make your tax deductible check to International Committee and send it to:
International Committee for the Freedom of the Cuban Five
P.O. Box 22455
Oakland, CA 94609
TOOLS FOR ORGANIZING
The postcards and brochures are free; we just request money for the cost of shipping plus a donation to help us print more.
NEW DOCUMENTARY
$20.00 include shipping
Make check payable to International Committee
Mail it to:
International Committee for the Freedom of the Cuban 5
P.O. Box 22455
Oakland, CA 94609
NEW INTERNATIONAL POSTCARDS CAMPAIGN! (English and Spanish)
Postcards to send to President Barack Obama ask him to FREE THE CUBAN FIVE from U.S. Prisons.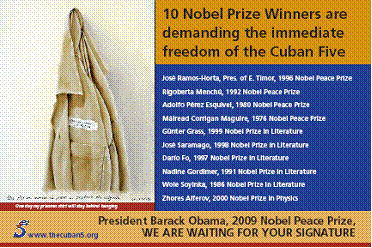 BILINGUAL INFORMATIONAL BROCHURES (ENGLISH-SPANISH)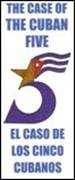 Four- panel brochure with basic information about the case including: "Who are the Cuban Five", "Why were the Cuban Five in Florida", "Denial of Family Visitation" and "A Travesty of Justice"
ADDITIONAL RESOURCES
BUTTONS
$1 each plus cost of shipping, discount given for bulk orders.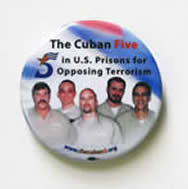 PIN

$5.00 each
T-SHIRTS (Free the Cuban Five in US Prisons for Opposing Terrorism)
$15 each plus cost of shipping
$10 each plus cost of shipping


BUMPER STIKERS

$2.00 each
MATCHES
BLANK POST CARDS

$1.5 each or 5 for $5
VIDEOS (to show in your local community)
All videos are $10 plus cost of shipping
AGAINST THE SILENCE

Family of the Cuban Five Speak Out
31 minutes, in Spanish with English Subtitles
Produced by De Mano a Mano Production
Directed and Edited by Sally O'Brian and Jennifer Wager
THE TRIAL: THE UNTOLD STORY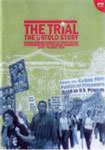 The Trial:The untold story of the Cuban Five", 56 Minutes documentary film. English language version. Produced by the Instituto Cubano de Arte e Industria Cinematográficos (ICAIC) in association with Telesur. Narrated by Danny Glover.
POSADA CARRILES: TERRORISM MADE IN USA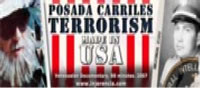 A 90 minutes video produced by renowned Venezuelan filmmaker Angel Palacios that documents the terrorist path of Posada Carriles and his longstanding relation with the CIA, dating back to the 1960′s.
AVAILABLE BOOKS
All books are $10 plus cost of shipping
UNITED STATES VS THE CUBAN FIVE
A judicial-cover up
By Dr. Rodolfo Davalos Fernandez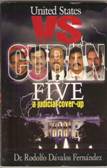 This extraordinary book explains the case of the Cuban Five, including all violantions and the appeals. Dr Davalos Fernandez is a Professor of Private International Law at the Faculty of Law, University of Habana.
SUPERPOWER PRINCIPLES: U.S. TERRORISM AGAINST CUBA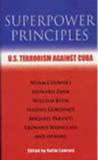 A compilation of essays by Howard Zinn, Noam Chomsky, Nadine Gordimer, Leonard Weinglass, Michael Parenti and others, about US terrorism against Cuba and the Case of the Cuban Five. One of the contributors to this book stated: "Cuba and the United States have quite a curious – in fact, unique –status in international relations. There is no similar case of such a sustained assault by one power against another […] for more than 40 years of terror and economic warfare". Noam Chomsky
LETTERS OF LOVE AND HOPE

This book is a compilation of letters from and to children, wives and parents of the five Cubans imprisoned in the United States, and provides a glimpse of how ordinary families strive to maintain connections in extraordinary circumstances. The book is introduced by Alice Walker, with a preface by Cuban poet Nancy Morejón. "The story of the Cuban Five is one of courage, great sacrifice and love. It is a story for the ages; especially for those of our people who have suffered under the implacable oppression of white American supremacy, a rule of color and power the rest of the world appears destined to experience." -Alice Walker
DESDE MI ALTURA – FROM MY ALTITUD

A bilingual book of Poems Written by Antonio Guerrero, one of the Cuban Five who is serving a life sentence in USP Florence, Colorado.
HOPING IN SOLITUDE / DESDE LA SOLEDAD Y LA ESPERANZA
BOOK AVAILABLE IN ENGLISH AND SPANISH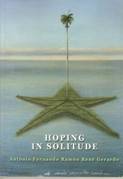 This book was launched on September 12, 2007, in the 9th year anniversary of the arrest of the Cuban Five and includes 200 pages of fiction, poems, and articles of 18 relevant Cuban writers, accompanied by the work of known contemporaneous plastic artists. Writers of the book include Roberto Fernandez Retamar, Eduardo Heras León, Lisandro Otero, César López, Pablo Armando Fernández, Nancy Morejón, Cintio Vitier, and Daniel Chavarría. Plastic Artists includes Ernesto Rancaño, Alicia Leal, Flora Fong, Enrique Ávila, Kcho, Roberto Fabelo, Ernesto García Peña, Alejandro Leyva and Nelson Domínguez.
MIAMI FBI TERRORIST CONNECTION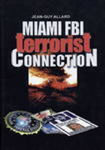 Written by Jean-Guy Allard, a Canadian journalist, the book shows that while various secret agencies of the US government pretends to monitor terrorists who threaten the US, the South Florida FBI socializes openly with those who have been trained by the CIA to act against Cuba and any other country that defends its sovereignty.
THE PERFECT STORM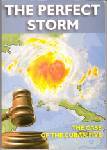 This book is a compilation of writing that describes the case of the Cuban Five, important legal aspects, and the history of terrorism against Cuba.
AVAILABLE MUSIC
All CDs are $10 plus cost of shipping
LIBERTAD QUE VIENE

Poems of Cuban Hero Ramon Labañino Salazar
from his unjust imprisonment in a US Prison.
Trovador: Orlando Silverio
REGRESARE/ I WILL RETURN

CD with 14 Songs based on Antonio Guerrero's poems; music by Vicente Feliu/Lazaro Garcia/Amaury Perez/Augusto Blanca/Enrique Nuñez/Roberto Novo/Aurora de Los Andres/Marta Campos/Manule Argudin/Ferando Borrego and others
EL DULCE ABISMO
Musica y Razon

CD with Songs to the Cuban Five by renowned Cuban musicians including: Silvio Rodriguez, Sara Gonzalez, Pablo Milanes, Polo Montañez, Aurora de Los Andes, Vicente Feliu, Amaury Perez, Liuba Maria Hevia, Kiki Corona, Lazaro Garcia, Coro Infantil de Rosa Campos, Santiago Feliu, Augusto Blanca, Miriam Ramos, Noel Nicola, Gerardo Alfonso, Omara Portuondo and others
"FREE THE FIVE" SONG
Recorded January 28th 2008 by Nelson Graham is available at:
http://www.nelsongraham.com/Music.htm
SERIGRAPHY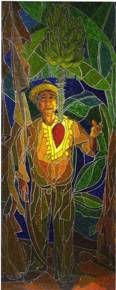 Sagrado Corazon Jibaro
By Pablo Marcano Garcia
(2002) Acrilic Spatula 36"x72"

The author of this Serigraphy has been a long time supporter of the
struggle to free the Cuban Five. Most recently he was present at the Concert in New York "Five Stars and One Song" and he generously donated a limited number of this serigraphy "Sagrado Corazon Jibaro" which can be purchased by writing to:[email protected]